Welcome to the Woodridge Lake Sewer District the municipal authority serving the Woodridge Lake community and adjacent homes within our watershed.
The district was established in July of 1971 to protect the water quality within the greater Shepaug drinking watershed. The treatment plant was completed in November of 1974. Those interested can see the complete history up to September 2016 here.
For a more recent update of the activities of the district as we deal with the resolution of the requirements of the Connecticut Department of Energy & Environmental Protection (DEEP), and more recently, as we communicate our plans to the citizens of Torrington, click here.
The Board hopes that the community we serve will find the information useful and allow taxpayers to follow the work of the Board and its committees in providing you with services.
Links: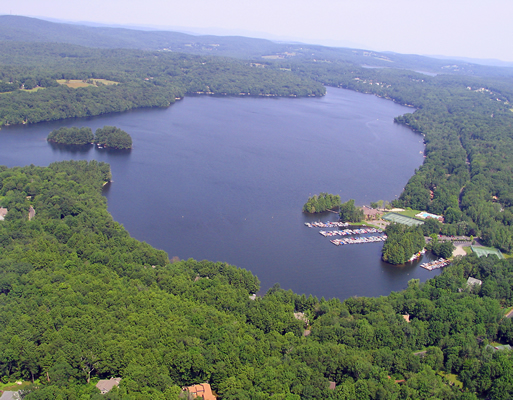 Woodridge Lake - photo courtesy of Sotheby's International Realty